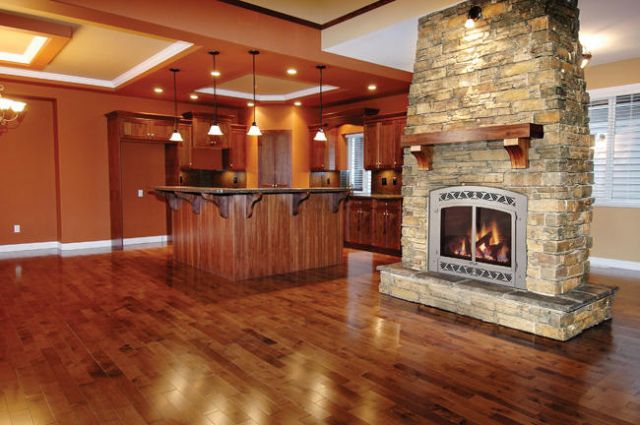 Helpful Downloads
Features
Flush face design
Ceramic glass with large viewing area –710 square inches (LX32) –802 square inches (LX36)
Featuring the exclusive LexFire Burn System™ with a realistic detailed dual burner log set, a beautiful glow with five distinct flame areas and a large ember bed
Optional decorative fronts and fire screen doors available in several different finishes
Fireplace interior offers a beautiful, richly colored ceramic brick pattern Battery operated pilot ignitor
Quick glass release
Operator friendly deluxe control panel with color illustrated decal including Off/Pilot/On knob, Hi/Lo knob, blower control, optional remote receiver and an easily accessible shut off valve
Variable flame control LX32–26,000 to 36,000 Btu/hr input (natural gas) and 22,000 to 38,000 Btu/hr input (propane gas) LX36–36,000 to 44,000 Btu/hr input (natural gas) and 32,000 to 44,000 Btu/hr input (propane gas)
Up to 80% efficient
Standard heat activated blower with variable speed control
Built in adjustable flue restrictor
Convertible top or rear flue outlet
CSA design certified
Exclusive LexFire Burn System™ – combines all of the elements of a natural wood fire to produce flames so realistic, you'll forget it's not real wood.
Realistic Logs – starting with hand carved samples that are perfectly proportioned to fit the stove size and viewing area and then color enhanced to match real wood.
Yellow Flames – bright yellow flames appear almost translucent in color. Log glow – as log surfaces heat up they produce a bright reddish orange glow, similar to wood in the secondary stages of combustion.
Ember Bed – a large area of burning ember replicates the look of wood in the final stages of combustion.
Primary Combustion Zone – primary combustion of fuel load.
LexFire Burn – gas and oxygen are precisely metered and strategically distributed to provide optimum flame presentation.