Accessorize your fireplace with products from these great manufacturers:
Hearth Accessories
Dagan, LLC is the industry leader year after year with regard to design and introduction of new products. This, coupled with high standards of producing quality merchandise, and dedication to 100% satisfaction in customer service, has led to our steady growth and success.
Each of our locations has a wide variety of hearth accessories from the Dagan collection. If we don't have the item you are looking for we will happily special order it from you.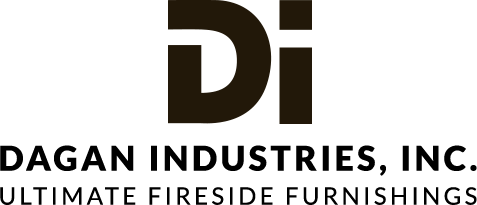 Outdoor Firepit Accessories & Fireglass
Fire Glass is made from tempered glass and manufactured to withstand harsh weather and extreme temperatures without sustaining any damage or discoloration. Great for outdoor applications or to add a modern feel to your fireplace.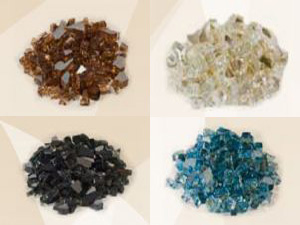 A pioneer in the fireplace/fire pit glass and burner products industry, American Fireglass has a state-of-the-art manufacturing process & stringent quality control producing some of the best outdoor fire accessories and fireglass in the industry.
From fire pit starter kits to square fireglass, we can get you the accessories you're looking for!