Ease of Use ~ Cost Savings ~ Update the Look of the Home ~ Safety ~ Heat ~ Resale Value Increase
"Ease" means different things to different people. Some people think ease means not having to carry wood into the home or cleaning out ashes; others think of ease as having a warm, bright fire at the touch of a buttom. While others define ease as how quickly a gas insert can be installed…what does "ease" mean to you?
---
Are you interested in saving money on your utility costs? A gas or wood burning insert is an effieciant way to lower your bills. Save money on relining your chimney and on heating your home.
---
Are you looking to update the look of your home? An insert can take your old hearth and update it into one of many looks. Modern? Traditional? Mid-Century? Classic? There are inserts and fronts for any look that you want.
---
Safety is always an important factor of a fireplace. When it comes to fireplace inserts, some homeowners are drawn to the fact that there are no sparks or smoke or odors coming from the fireplace anymore. While others like the standard safety screen that protects from accidental touch by little hands, or maybe that it isn't an open flame.
---
A lot of wood burning fireplaces leave the home a bit chilly, this is due to the use of the air inside the home being used to fuel the fire. Eliminate that issue with a fireplace insert! Inserts will seal your fireplace opening and create HEAT. Inserts use outside air to fuel the flame and radiate heat into the room. This additional heat will also aid the furnace, so it isn't working so hard.
---
Do you plan on selling your home at some point? A gas or wood burning insert can add to the resale value to your home due to all the reasons above. A fireplace alone can add 6-12% value to the home, now make it one that is stylish, easy, and fuctional in numerous ways!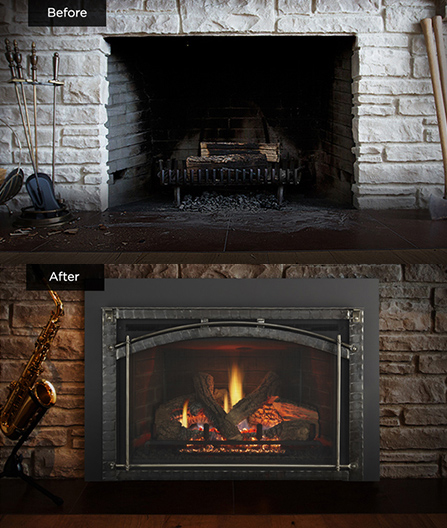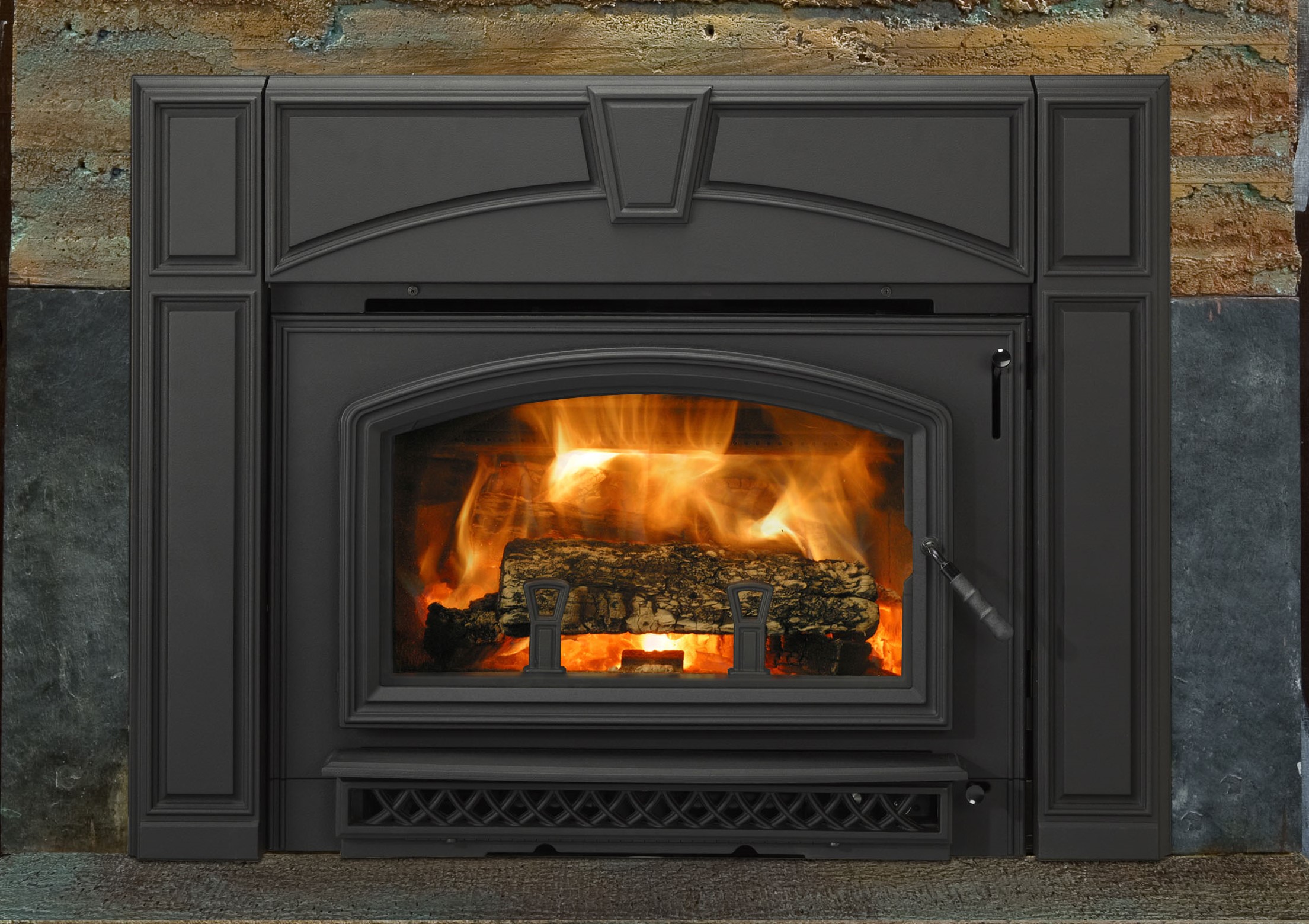 Find out more...
[contact-form-7 404 "Not Found"]
Or, Visit one of our Showrooms:
9475 W. Laraway Road
Frankfort, IL 60423
815-806-9700
1121 S. 80th Ave.
Palos Park, IL 60464
708-448-3883
2630 N. Farnsworth Ave
Aurora, IL 60502
630-820-8664
Have you received an estimate to reline your wood burning fireplace?

There are many less reputable chimney companies out there that will charge you $3,000-$5,000 for a chimney liner and leave you with an non-functioning fireplace. Some of these new liners will cause air flow restriction, which will then cause smoke to back itself into the house!!! At that point even vented gas log sets will not be an option as they will spill carbon monoxide into the house.
WHAT NOW???
Gas or wood buring fireplace inserts are the best option for homeowners that have been told that their chimney needs to be relined.
An insert will reline a chimney in a way that the unit is not only operational but it is also highly efficient and will pay for itself over time!
Gas inserts are starting at $2,999, including basic installation! Contact Southwest Fireplace TODAY!