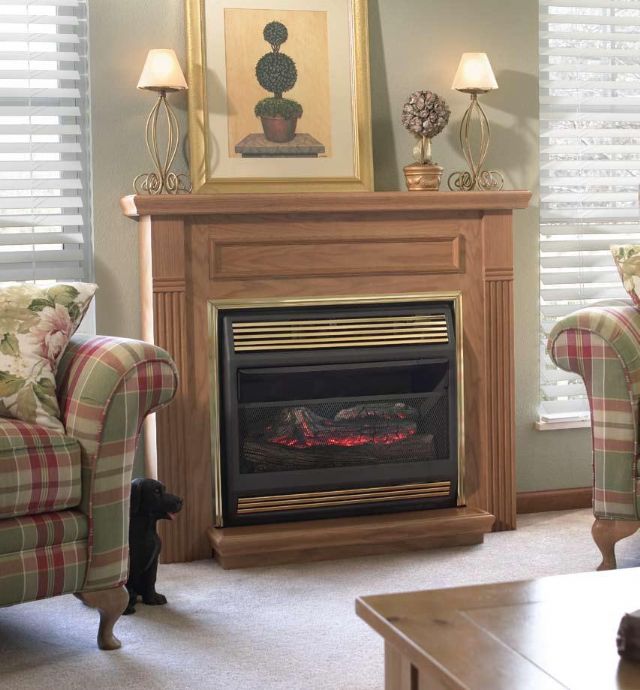 Helpful Downloads
Features
The thermostatically controlled Taos Mini generates up to 30,000 Btus of comforting heat.
Black stamped louvers, a polished brass decorative strip and a realistic logs offer the look of a fireplace without a chimney or vent.
The Taos Maxi, also 30,000 Btus, gives a fuller log set with polished brass louvers for added appeal.
Both fireplaces can be wall mounted or used with the optional floor stand.
An optional single speed automatic blower is also available.