Summerset prides itself on consumer satisfaction and provides many different models of top quality grills to meet the varying needs of all consumers.The complete line of Summerset grills are professionally made and crafted of only the finest quality materials. However, the biggest difference between the different series of Summerset grills is the type of burners which they offer.
Summerset grills also come standard with the best cooking grates on the market. The 8 mm thick stainless steel cooking grates provide an excellent nonstick cooking surface that is powered by 87,000 BTU's of cooking heat.
There are many differences that make Summerset grills better than those found in a big box tore such as; even heat distribution, higher levels of heatwhich allows you to cook with the grill hood open, a double lined hood, solid stainless steel cooking grids, cast orstainless steel burners, stylish polished edges, commercial grade stainless steel, stainless steel knobs, famous flame thrower ignition system, infrared burners and the availability of replacement parts for years to come are just a few of the awesome features that you will find on Summerset grills.
GRILL COVERS
If you are looking for a way to protect your investment and extend the life and longevity of your top quality Summerset grill then look no further. The crack resistant backing will stand the test of time and take a beating allowing your grill to stay in pristine condition year after year.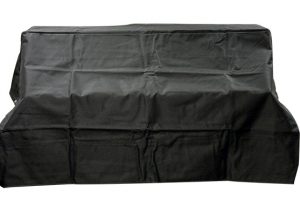 GRILL HEAD COVERS
If you are going to invest in a quality professionalgrade grill then this affordable built in cover is a great way to protect your grill at an affordable price.
Affordable Price
Offers All-Weather Protection
Made of Heavy Duty Vinyl
Features Polyester Backing
Compatible with Summerset Grills
Can be Used on Island Grills or Cart Grills
Crack Resistant Finish
Extends the Life of Your Grill
Quick & Easy to Install
RETAIL PRICE: $84.99
SALE PRICE: $64.98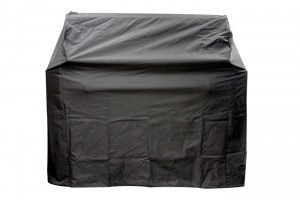 CART COVERS
Affordable Price
Offers All-Weather Protection
Made of Heavy Duty Vinyl
Features Polyester Backing
Compatible with Summerset Grills
Can be Used on Island Grills or Cart Grills
Crack Resistant Finish
Extends the Life of Your Grill
Quick & Easy to Install
RETAIL PRICE: $124.99
SALE PRICE: $99.98