White Mountain Hearth Vent Free Fireplaces
Made in USA – Providing Opportunities for Employees and Suppliers

Empire manufactures White Mountain Hearth indoor and outdoor fireplaces, inserts, logs & burners, cast iron stoves, and mantels at the company's two manufacturing facilities in Belleville, Illinois, just outside of St. Louis. The company has provided jobs to southern Illinois residents for more than 100 years – both in the original sheet metal shop dating back to 1911 and in the manufacturing facility that opened in 1932. The children, grandchildren, and great grandchildren of some of the original employees still proudly work to produce our products, truly making this a family business.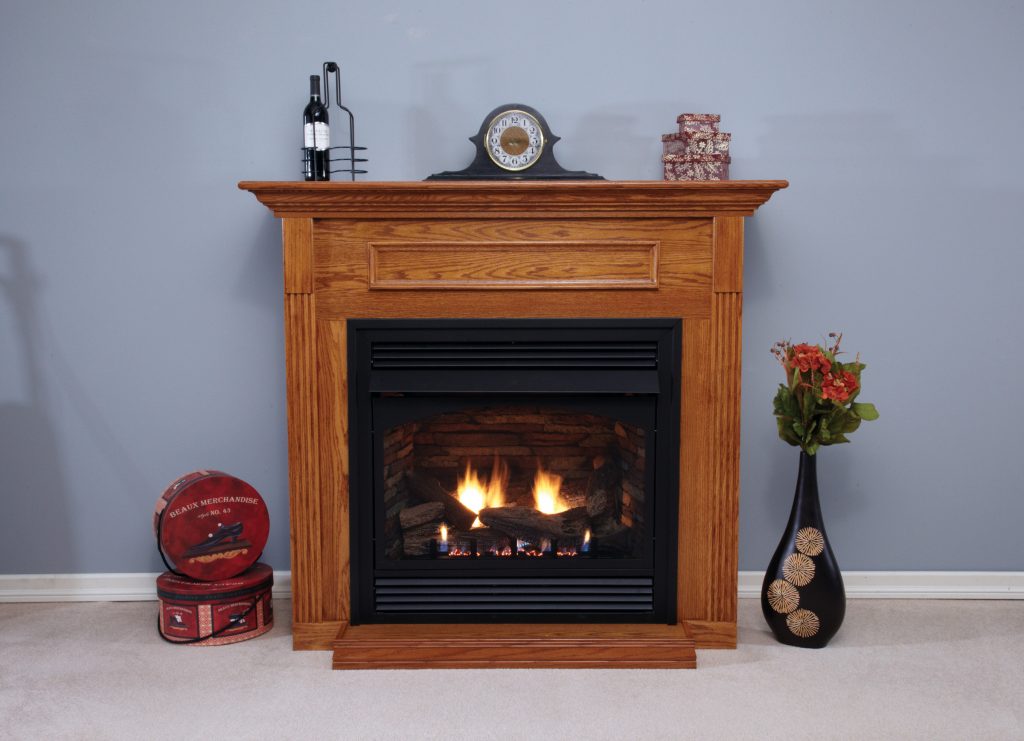 Traditional Style Vent Free Fireplaces
At 99.9 percent efficient, the Vent-Free Vail Fireplace delivers more heat for your energy dollars – 32,000 Btu for the Vail 32 and 36,000 Btu for the Vail 36. Ceramic glazed pellets in the burner tumble and swirl the gas to produce a natural flickering flame.
Linear Vent Free Fireplaces
With its strong horizontal lines, contemporary burner, and chic accessories, a Boulevard Linear Vent-Free Fireplace adds drama to any décor.